"SHAUN'S CENTURY"
BIG SUCCESS
At 6.00am on Sunday 27th March 2010 Shaun Marshall and his dedicated team of Stuart Marshall, Paul Dawson and Clare Welfare set out on the 100 hole challenge, to raise money through sponsorship by members predicting how many Eagles, Birdies, Pars, Bogies and Double Bogies Shaun would get over those holes. The money raised would go to help the course project on re-designing the bunkers.
By 12.00 noon Shaun completed 69 holes, and after four rounds 72 holes, Shaun's score was an amazing 15 under par. At 3.20pm the last put disappeared in the hole on the 10th green with 100 holes completed, 7 under par was the final score.
Over £600 was raised by the members who gave generously towards the fund for the development of their course.
Shaun could not comment on the quality of the sand in the bunkers? As he only went in three bunkers over the 100 holes played.
TALE OF THE TAPE
Pars Birdies Eagles Bogies Double Bogies
62 23 0 14 1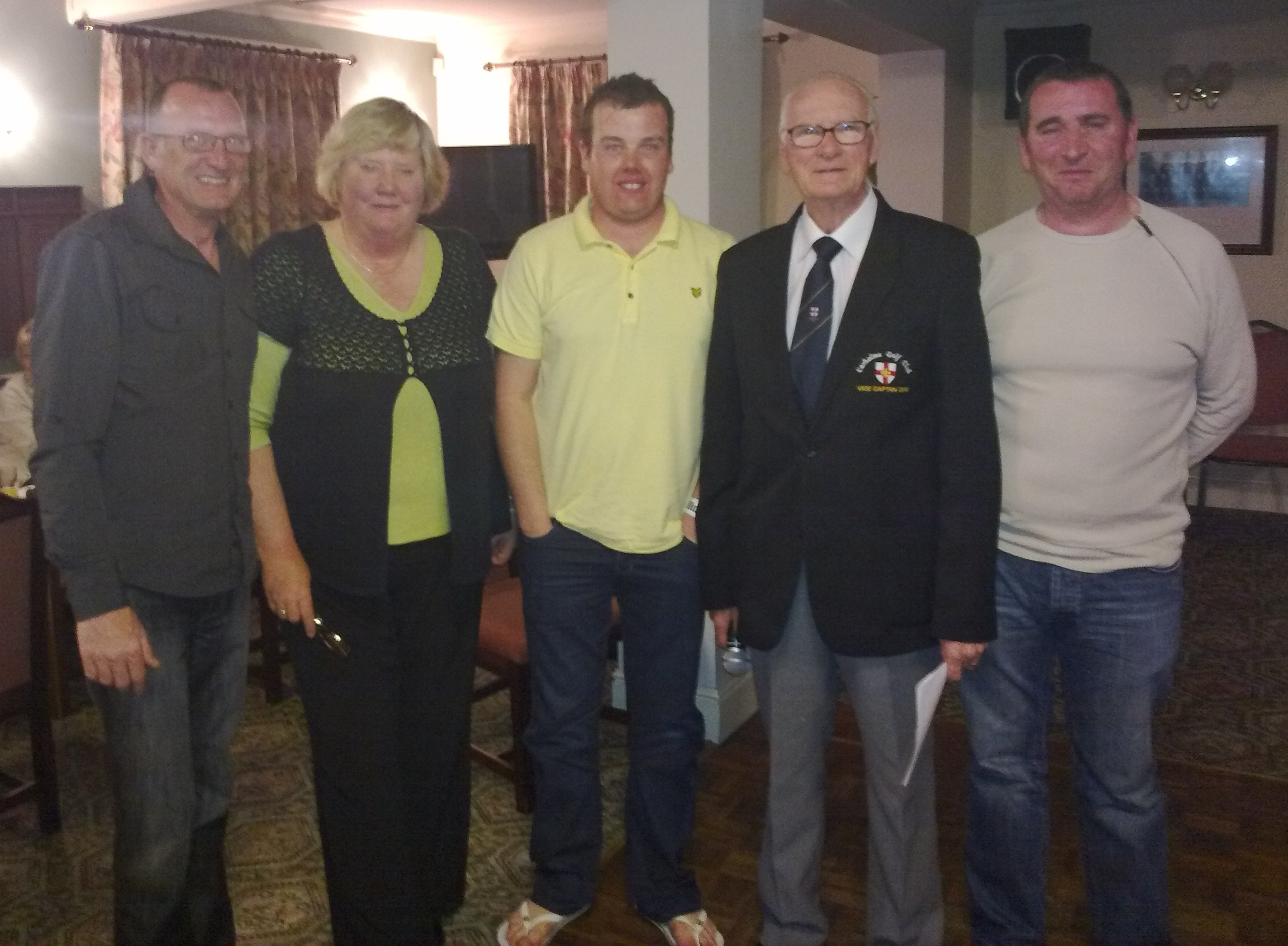 Paul, Clare, Shaun, John Wrisberg (Vice-Captain) and Stuart